USOnlineProfessors.com
Is this your business?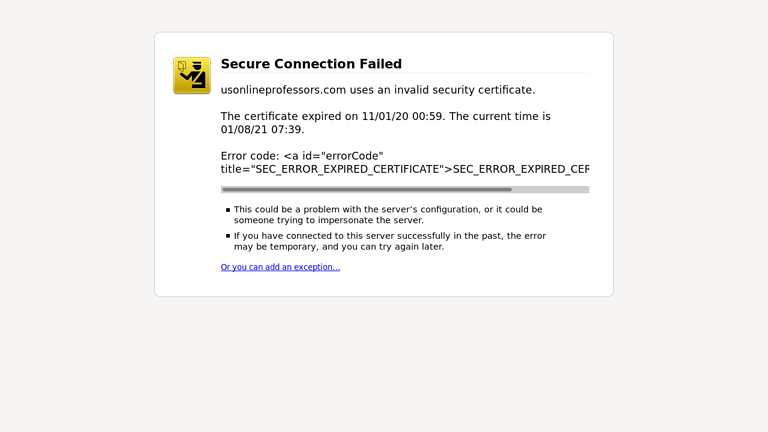 | | | |
| --- | --- | --- |
| Prices | | |
| Quality | | |
| Delivery | | |
| Support | | |
| | | |
| --- | --- | --- |
| Review | Extra Features | Customer's Reviews (17) |
USOnlineProfessors.com Checklist by
Tool to calculate the price on the basis of your details.


How does the service ensure quality.

Information on available discounts:

Lifetime

Permanent discounts you get upon ordering certain quantity of papers.

Holidays

Special offers for seasonal occasions.

First order

Exclusive one-time discount on the first order.

For regular customers

Special benefits for loyal customers.

Opportunity to contact the support team instantly and 24/7.

Are there any partner programs.

4. Payment Methods:
PayPal
Credit and debit cards by Visa
Credit and debit cards by MasterCard
Credit cards by American Express
Credit cards by Discover
5. Additional Features:
Price Calculator
Plagiarism check
Progressive delivery
Money back guarantee
100% Privacy
All subject areas
Free Revisions
Progress Bar
All Formats
PowerPoint Presentations
6-hour delivery option
Single/Double Spaced papers
Writers are Native English Speakers
MA/MS and Ph.D writers
did not submit on time
Was this review helpful? Yes
Assignment was wrong all over, did not use template provided like I asked multiple times. Had to have her revise after clarifying that she did understand the instructions. The assignment was horrible. Do not recommend.
Was this review helpful? Yes
I had to rewrite the essay because the instruction given was not followed.
Was this review helpful? Yes
It was very inexperienced and sloppy. It took much engagement to make corrections. There were many mistakes, and lots of confusion. I would recommend using a female writer when approaching female subjects; this will allow for a female flair. The writer was polite, and tried to keep me happy, but a lot seemed to be lost in translation.
Was this review helpful? Yes
This writer would not communicate with me at all during the writing process and did not use any of the reading materials given for the paper! Worst was the fact that it seemed very amateur in the delivery. You can not see what it is until you pay and then when you do if it is not suitable you can not get a refund! Don't use this writer if you can get someone else who is qualified and communicative! I have used this service for many years and I hav usually been satisfied. Not this time!
Was this review helpful? Yes
I had to send back work to be re done with a list of corrections to be made, it still was not done on the second attempt and it was late!
Was this review helpful? Yes
I guess, I don't know what pages she did. All of the pages I had was sent back to me. Please let me know which ones was done by writer.
Was this review helpful? Yes
learn how to follow directions
Was this review helpful? Yes
The paper had a couple of issues. Some grammatical mistakes and some logical issues. Some arguments didn't make total sense.
Was this review helpful? Yes
It is take longer than expect.
Was this review helpful? Yes
Shitty writing. Not recommended for a philosophy paper.
Was this review helpful? Yes
did not follow directions, paper was an hour and a half overdue, they tried to correct which was also not to instructions. at least they tried to correct the error, but too late unfortunately
Was this review helpful? Yes
Expert just wanted money claimed he could do my assignment. Checked up on him a few days after it got assigned he said of course I already started. It is going well. But one day before the assignment is due he messages me saying he is confused by all of the files I sent him. If you have an assignment that is outside of his expertise or if the assignment is not some basic coding problem find another person.
Was this review helpful? Yes
Wrote very vague and broad paper which didn't answer the prompt, than had him redo it, but he didn't complete on time. Always offline when needed.
Was this review helpful? Yes
the writer has quality in writing, the writer was very communicative. however the title of my project work was not discuss at all in the paper.. i passed the deadline to submit and im upset.. i have the transcript of the chat if needed.. if the writer had concentrated more i am sure the work would be brilliant, now i have to do the crucial part of the project paper in 2 hours max..
Was this review helpful? Yes
I got C!!
Was this review helpful? Yes
My paper was quite good, but I think, I'll write it by myself next time, because I was so nervous when I was waiting this paper from your writers.
Was this review helpful? Yes
Claim your business and manage your reviews for free.
Confirm your ownership and get the possibility of editing information about your company at Best-Essay-Sites.com